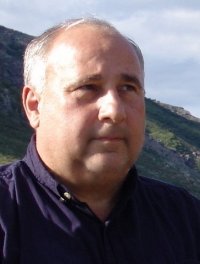 Bill has provided brand guidance and creative insights to a wide range of local, regional, national and international brands for more than 30 years. His brand management experience and research skills have helped clients set solid foundations for effective positioning, messaging and overall creative executions. Bill has proven expertise in creating comprehensive brand strategy solutions including assessments/ competitive analysis, value proposition/positioning, brand architecture, messaging, naming, brand campaign concepting and marketing communications planning.
Following an MBA from The Ohio State University in 1980, Bill spent 10 years in marketing and sales at Ford Motor Company, gaining valuable insights into the processes and methodologies used to drive success. A love of advertising lead Bill to Marcus Advertising, in Cleveland, Ohio, in 1991, where he spent five years in account planning and management. His insights into buyer motivation helped the Cleveland Indians become the first Major League team to sell out an entire season before opening day – a feat they repeated for the next four years.
Bill headed south in 1995, working at RBL&W Advertising in Raleigh, then Henderson Advertising in Greenville. Major clients included Michelin, Volvo Truck, Volvo Construction Equipment, the Carolina Hurricanes and South Trust Bank. After leaving Henderson in 2002, Bill co-founded At Large Marketing Solutions. Clients included Dow Chemical Company, the Extruded Polystyrene Foam Association (XPSA), plus numerous regional and local companies. In 2009, At Large merged with a lead generation company, becoming Sherpa Brand Marketing, which evolved into Nicholson Consulting.